The Best Days of our Lives:
Schooldays - Gervase Phinn
Latest from the bestselling author of 'Up and Down in the Dales'; 'The Little Village School' series, 'Little Gems' and 'Mangled English'.
This is the first instalment in a planned series of books on the theme 'The Best Days of Our Lives' from celebrated author Gervase Phinn. This initial book will focus on his favourite subject, as a former teacher and schools inspector: education! 'An amazing collection of childhood recollections, musings and experiences about children, teachers and schools from a wide range of people. There is humour, of course, but there is also pain and regret, triumphs and traumas.
Some of the memories, I guess, will make you laugh out loud, others will sadden you; all will remind you of your own schooldays which I hope were the happiest days of your life!'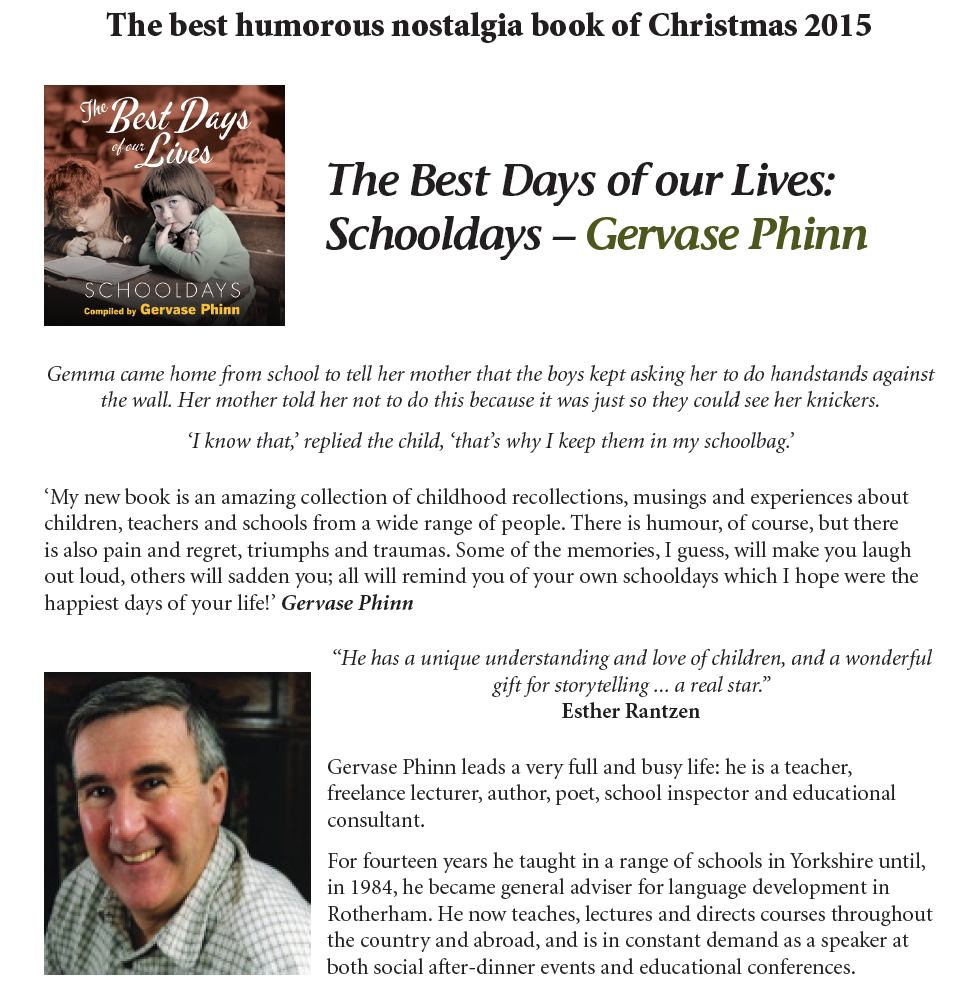 Published 1st October 2015
£9.99 hbk
128 pages
148mm x 148mm
ISBN: 978-1-85568-347-1
Trade sales enquiries:
01756 693484 or 701033
sales@dalesman.co.uk
www.dalesman.co.uk
For more information contact:
Bob Hughes, Circulation &
Book Sales Manager
07788 145294 (mobile)
bob@dalesman.co.uk
For press information contact:
Linda McFadzean
01756 693475
linda@dalesman.co.uk