Gervase's books are now available for purchase directly. Signed and personalised copies available. Please email laylasbooks@gmail.com for further information.
Theatre Tour Dates for 2018 >>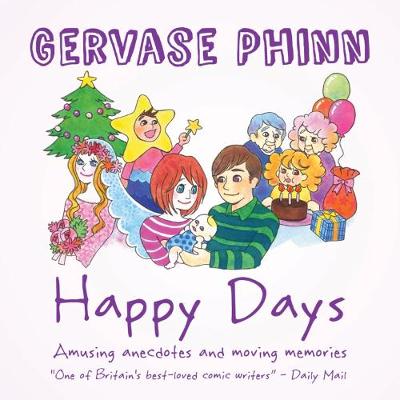 The Little Gems ebook is now available from all the major eBook retailers worldwide, including
• Amazon (available in 100+ countries)
• Apple (now in 50+ countries)
• Barnes & Noble
• Ingram (50+ retailers including Diesel, BOL.com)
• Kobo – which has a rapidly expanding list of
retailers including FNAC (France), Whitcoulls
(NZ), Angus & Robertson (AUS), Chapters/Indigo
(Canada).
• OverDrive (including Waterstones and 18,000+
libraries)
• Sony
• Google Play
• WH Smith
• Gardner's (60+ retailers including Tesco, Hive, and Kalahari)
See Mathew Phinn's Gallery Page >>
---
Mangled English
find out more about "Mangled English" by Gervase Phinn >>
Watercolours of Yorkshire by Matthew Phinn >>
Read the theatre tour reviews of Gervase Phinn >>
Due to popular demand, details of Gervase Phinn's itinerary are now on a separate page.
'Greetings from Gervase is a quarterly email with all the latest news from Gervase Phinn. To sign up, go to www.penguin.co.uk/subscribe and enter your email address. Then tick the box marked 'Gervase Phinn' and fill in your details to be added to Gervase's list.'