Gervase Phinn Live Again

Gervase Phinn - Live Again The School Inspector Calls!
Award-winning critically acclaimed writer Gervase Phinn recounts more of his warm, witty stories and anecdotes in this live show.
Dubbed 'The James Herriot of schools' this show from the best selling author, Radio and TV personality is guaranteed to delight. Filmed at York Grand Opera House during another nationwide sell-out tour, Gervase shares his hilarious tales of life as a school inspector in the Yorkshire Dales.
Tales from the Dales
TALES FROM THE DALES captures Gervase Phinn live for the first time ever on DVD! The award-winning critically-acclaimed writer, boasting book sales of over 1 million, really is at his best and most exciting in front of a live audience.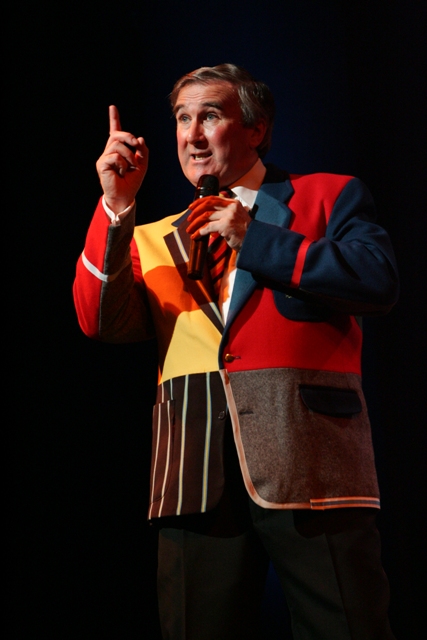 Filmed in front of a full house of eager followers at Wakefield Theatre Royal as part of his sell-out 2007 tour, his warm, gentle witty tales told with lovable enthusiasm had people begging for more.